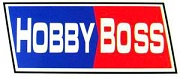 Plastikmodellbausatz zum Bau eines Flugzeugs
- Maßstab 1:48
- nicht gebaut/bemalt
Farbe und Klebstoff nicht enthalten

The Saab 29 , colloquially called Flygande tunnan (English: "The Flying barrel") was a Swedish fighter designed and manufactured by Saab in the 1950s. It was Sweden's second turbojet-powered combat aircraft, the first being the Saab 21R. Despite its rotund appearance, the J 29 was fast and agile, serving effectively in both fighter and fighter-bomber roles into the 1970s.
J-29B Fighter, 332 built 1953–55; featured 50% larger fuel capacity and underwing hardpoints to carry bombs, rockets and drop-tanks.


Item No 81746
Item Name J-29B Tunnan
Bar Code 6939319217462
Scale 1:48
Item Type Plastic Model Aircraft Kit
Model Dimension Length: 195.5mm Wingspan: 214.4mm
Total Plastic Parts 120+
Total Sprues 5 sprues
Chromeplate Parts n/a
Resin Parts n/a
Metal Parts n/a
Photo Etched Parts n/a
Film Accessory n/a
Released Date 2016-03
More Features the kit consists of over 120 parts , includes clear parts
for canopy.
-Detailed fuselage&wing w/accurate design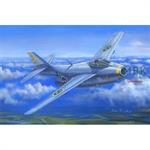 Write now your personal experience with this article and help others with their purchase decision.