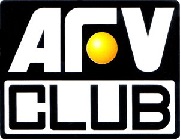 79.

00

€
Unfortunately sold out at the moment
No new delivery date known, if necessary please activate stock alert
The Churchill was a British infantry tank used in the Second World War.
It was best known for its heavy armour, its large hull with all-round tracks and its ability to climb steep slopes.
It is considered one of the heaviest Allied tanks of the war
The AVRE (Arrmoured Vehicle Royal Engineers) engineer tanks were based on the Churchill Mk.IV hull, with the 6-pounder gun replaced by a 290mm mortar.
In addition, various attachments, for example assault bridges, could be fitted to the vehicle.
Plastic model kit
Photoetched parts

Movable undercarriage

The hatches can be positioned open or closed

Newly developed parts for the SBG Assault Bridge, winch and gear box

Faithful replica of the SBG Assault Bridge with realistic details.

SBG Assault Bridge with movable function.

Includes complete deep wading outlets and air filter system.

Five markings for ABG Assault Bridge units
scale 1:35
unbuilt / unpainted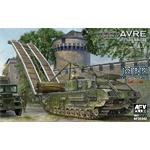 Write now your personal experience with this article and help others with their purchase decision.