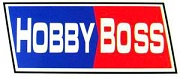 28.

10

€
Unfortunately sold out at the moment
No new delivery date known, if necessary please activate stock alert
Plastic kit for building a model
VK4502 (P) Vorne
(Tiger II design by Porsche with turret in front)
1:35 scale
Dimensions LxW (built): 309.35 x 99.10 mm
610+ pieces
Photo-etched parts included
Upper and lower hull manufactured using the Slide Mold process
with turret interior
single link tracks
not built/not painted
Paint and glue not included
The Porsche Type-180 design [Designated VK 45.02(P)] was based on the earlier VK 45.02(P) design but mounting the 8.8cm L/71 gun on a much modified hull. Two versions were proposed, with turrets to the front(Vorne), or to the rear(Hinten), however only the former was proceeded with, and the construction of three prototypes was underway by February 1943.
The turret and guns were designed by Krupp, the distinctively shaped 'P2-Turm' turrets which were designed for these ve1hicles have since been called 'Porsche' turrets. As production of these had already started the first 50 KingTiger were fitted with these.Unfortunately the large armoured 'lip' surrounding the turret ring on the Type-180 was not a feature of the Henschel design and resulted in a major shot trap below the mantlet. All later production King Tiger vehicles used the H3-Turm turret, commonly know as the 'Henschel' turret.It seems that one of the Porsche Type-180 vehicles may have been in operation since a Porsche Tiger with an 8.8cm L/71 gun is listed as part of the Panzer Kompanie Kummersdorf on March 1945. Virtually all operational Tiger II tanks, and prototypes were used at the end of the war.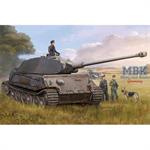 Write now your personal experience with this article and help others with their purchase decision.