IL-2 Stormovik 1/48
Item Number:
ZV4825
Manufacturer
ZVEZDA
Scale:
1:48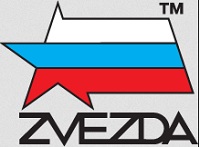 plastic kit
scale 1:48

unassembled/unpainted

IL-2 Stormovik

Decals for 4 Russian Aviation Regiments 1941-1943 included.
Pilot figure included.
Kit contains 283 parts
New tooling

The famous Soviet IL-2 strike aircraft was nicknamed "the flying tank" for its reliable armor, powerful armament and direct ground troops support in battle.
Its mass production began in February 1941. The very first modification of the IL-2 that attacked German troops from the first days of the war, was a single-seater. An armored capsule protected the engine and the cockpit, the wing had duralumin sheets, while the tail section of the fuselage was glued from plywood.
The strike aircraft had powerful armament, consisting of a pair of 20-mm ShVAK cannons installed in the wing and a pair of 7.62-mm ShKAS machine guns.
It carried eight launchers with 132-mm or 82-mm rockets under its wing and up to 600 kg of bombs could be loaded into the bomb bays.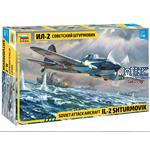 Schreiben Sie jetzt Ihre persönliche Erfahrung mit diesem Artikel und helfen Sie anderen bei deren Kaufentscheidung