PzKpfwg.VI Tiger(P) 003 w/Zimmerit
Item Number:
AH35A051
Manufacturer
AMUSING HOBBY
Scale:
1:35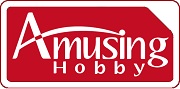 Die-cast kit of the
PzKpfwg.VI Tiger (P)
with turret number
003
, which was actually in service.
with complete interior
1:35 scale
complete interior (hull, engine compartment, tower)
resilient running gear with moveable single-link chain
embossed Zimmerit
including photo-etched and transparent parts
not built/not painted
Paint and glue not included
The Tiger (P), also known as the Porsche Type 101 or VK 45.01 (P), was the result of an initiative by Dr.-Ing. Ferdinand Porsche and represented an alternative to the VK 45.01 (H) from the Henschel company, which later became the well-known Tiger I. Different companies were commissioned for the hull, engines, electrical components, chassis/tracks and tower. The assembly took place in the Nibelungen factory.
Its armor was 100mm at its thickest point, which added significantly to the total weight of 60 tons. With the diesel-electric drive, it could reach speeds of up to 35 km/h. A crew of 5 men (commander, gunner, loader, driver, radio operator) was to operate the vehicle and the 8.8 cm KwK 36 and two MG34. The "Porsche Tiger" never went into series production because the Henschel design was preferred. 90 hulls that had already been completed were converted into the "Ferdinand/Elefant" tank destroyer. Of the six completed VK 45.01s, five were used for training and testing purposes, only one vehicle actually went into service as a command tank for heavy tank destroyer battalion 653. There it received turret number 003!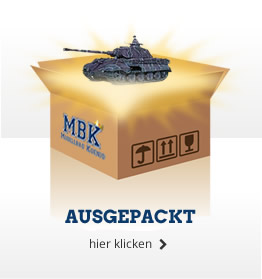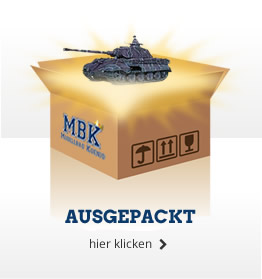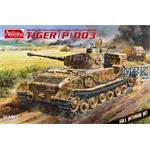 Write now your personal experience with this article and help others with their purchase decision.