1st Luftwaffe Field Division (Novgorod 1944)-Gen 2
Item Number:
6274
Manufacturer
DRAGON
Scale:
1:35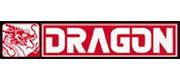 The next generation of 1:35 plastic figures - 1st Luftwaffe FieldDiv.Novogorod'44
Plastic kit for 4 figures
including photo-etched parts
not built/not painted
paint and glue not included
When Germany invaded Russia on 22 June 1941, the Eastern Front (from Germany's geographical perspective) was opened and it was to become the greatest conflagration in human history. Fighting on the Ostfront was a brutal affair, and it eventually became the main cause of Germany's defeat. Now Dragon has brought together a collection of eight 1/35 scale figure sets that portray German soldiers fighting on the deadly Eastern Front in the late-war period from 1944 through to mid-1945.

There are some favorite classics among these kits, plus half of them are finely detailed Gen2 figure sets. The plastic figures depict German soldiers in different parts of the Ostfront in different weather conditions, defending vigorously as they make the long retreat back towards Germany. All figures are sharply molded and authentically sculpted, and this assortment allows modelers to restock these versatile subjects.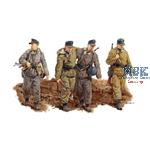 Write now your personal experience with this article and help others with their purchase decision.