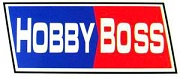 Plastikmodellbausatz
- Maßstab 1:72
- nicht gebaut/bemalt

evelopment of the Land-wasser-schlepper (Land-Water-Tractor) started in 1936, but the first 7 vehicles were completed in July of 1940. An additional 14 were produced by March of 1941. It was designed by Rheinmetall-Borsig as an amphibious vehicle for use by engineers but it lacked storage and loading/unloading access. To overcome this problem, special 10 and 20 ton amphibious trailers were made. It carried 3 to 5 men crew and 20 passengers. Another problem was that it was unarmored and could not operate effectively in the combat area. LWS saw service in RussiaandNorth Africa.


Item No 82918
Item Name German Land-Wasser-Schlepper (LWS) amphibious tractor Early production
Bar Code 6939319229182
Scale 1:72
Item Type Plastic Model Armor Kit
Model Dimension Length:120 mm Width:44 mm
Total Plastic Parts 20+
Total Sprues 3 sprues , upper hull , lower hull and track
Chromeplate Parts n/a
Resin Parts n/a
Metal Parts n/a
Photo Etched Parts n/a
Film Accessory n/a

More Features The kit consists of over 20 parts , includes 3 clear parts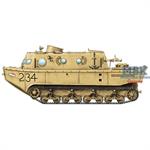 Write now your personal experience with this article and help others with their purchase decision.