USS Enterprise CV-6 (1:200)
Item Number:
TRU03712
Manufacturer
TRUMPETER
Scale:
1:200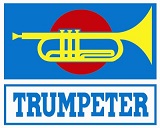 Giant plastic model kit
USS Enterprise CV-6
in the scale 1:200!
over 1130 parts
Dimensions LxW (built): 1247.2 x 191.3 mm
Scale 1:200
One-piece hull manufactured using the slide-mould process
fine deck pattern
detailed weapons
8 pieces of photo-etched boards for handrails, ladders, radar parts, etc.
Metal anchor chain, brass wire
includes aircraft types F4F-4*5 SBD-3*5 TBD-1*5
unbuilt/unpainted
paint and glue not included
Attention: Due to the size shipping is possible by UPS only (so no COD possible)
"Big E" USS ENTERPRISE was the second of the Yorktown Class aircraft carriers. Construction commenced in 1934 and official launch was in 1936, entering service in 1938.
ENTERPRISE narrowly escaped the unannounced Japanese attack onPearl Harboron December 7, 1941 due to stormy weather. Without any further delay, ENTERPRISE was immediately tasked with combat duty against the Japanese.
"Big E" provided cover for the Doolittle Raid on mainland Japan and took part in the Battle of Midway, Battle of Philippines, Leyte Gulf and provided air support during the Guadalcanal campaign, Gilbert Islands, Marshall Islands, Palau, Iwo Jima and Ryukyu. For a long period of time, "Big E" took on Japan until more aircraft carriers entered service.
After WWII, "Big E" took part in "Operation Magic Carpet" and brought U.S.troops back to USA. Decommissioned in 1947, ENTERPRISE was dismantled in 1958 yet the legend of "Enterprise versus Japan" lives on.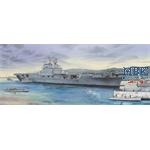 Write now your personal experience with this article and help others with their purchase decision.