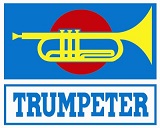 22.

40

€
Unfortunately sold out at the moment
No new delivery date known, if necessary please activate stock alert
Plastic kit for a Russian infantry fighting vehicle
BMP-3E
1:35 scale
Dimensions LxW (built): 203 x 95 mm
750 parts
Clear and photo-etched parts included
Upper hull, lower hull and turret manufactured using the slide mold process
single link tracks
unbuilt/unpainted
Paint and glue not included
The BMP-3 is the latest in the long line of BMP series IFVs following the BMP-1 and BMP-2. The power pack sits to the rear-right with fuel tank in the hull. The seating area for 7 combat-ready troops is also located in the rear complete with roof hatches. Two doors at the extreme rear of the hull allow horizontal access for dismounting troops. Steps are also provided for easy entry/exit to compensate for the BMP-3's above average ground clearance.
The BMP-3 infantry combat vehicle entered production in the late 1980s. It is in service with the Russia Army and over 600 have been exported to a number of countries, including United Arab Emirates (390 vehicles), Cyprus, Kuwait (110) and South Korea.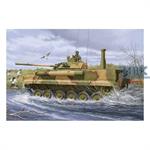 Write now your personal experience with this article and help others with their purchase decision.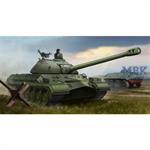 43.

30

€

*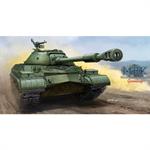 43.

30

€

*