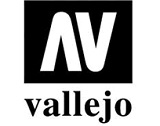 12.

50

€
Base Price: 100 Milli-Liter = 26.

04

€
2 Pieces available
Shipping 1 - 2 days
This set, developed in collaboration with Jose Brito consists of a collection of note for note graded base colors, half and quarter tones.
The order effects to be achieved by light and shadow, contrast and depth to give the model a realistic appearance.

Contains 6 Model Air colors in 8 ml vials, a color map and a step-by-step instructions.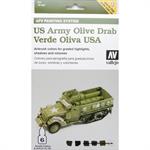 Schreiben Sie jetzt Ihre persönliche Erfahrung mit diesem Artikel und helfen Sie anderen bei deren Kaufentscheidung