AT105 SAXON Radtransportpanzer Britischen Armee
Item Number:
TG9024
Manufacturer
TANKOGRAD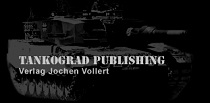 14.

95

€
Order Item
Will be ordered when you order.
Order Item
AT 105 SAXON
Wheeled Armoured Personnel Carrier of the British Army 1977 to Today

The AT 105 Saxon is a wheeled armoured personnel carrier (APC) operated by infantry battalions and elements of supporting arms of the British Army from the mid-1980s right into the new millennium. Procured as wheeled armoured transport that would allow infantry assets to travel at considerable speed under armour protection, the AT 105 Saxon also saw service as an internal security vehicle in Northern Ireland, as a patrol vehicle during peace and stabilisation operations in Bosnia and Herzegovina, and as a counterinsurgency vehicle in Iraq and Afghanistan. This publication describes the complicated development history, the technology and all variants of the Saxon in great detail. An additional chapter covers the export versions.

Quantity Photos and Illustrations:
Illustrated with 126 colour photographs, 10 black&white photographs and 4 graphics
Text - Language:
English Text
Number of Pages:
64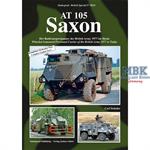 Write now your personal experience with this article and help others with their purchase decision.