Luftwaffe im Focus Nr.31
Item Number:
LIF31
Manufacturer
Luftfahrtverlag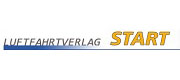 50 pages, 56 photos - 3 of them in color, 6 color graphics, 4 colored emblems, 4 colored documents, 3 colored maps, reader forum


Machine in focus: A Me 410 of the ZG 26 with meander paint (I./ZG 26 - 1944)

Unknown emblems: It actually existed - the Moscow air district command

Scenery: First photos of the Ju 252 from "Kommando Götz" (1944)

Background: The front flight clasp and relay markings on III./KG 1 - 1940-1942

Unusual: The Ju 52 for night operations

Photos with a story: The first fallen of the "Nowotny Command"

Last photos by Major Walter Nowotny

Color photos: Meander camouflage on a He111 of KG 27

Scenery: "Cure stay" before deploying in England (KGr. 606)

Personal emblems: only the "finest" for the opponent! (II./KG 26)

Tail units: Priller's tail unit once in the right colors (JG 26)

Scout: What is it? - Unknown devices under the wings of a Bf 110


as well as a reader forum with additions to the articles "Die II./StG. 2 in action at Stalingrad in the late summer of 1942 "(LIF 27) and" Kurierstaffel (trop) Africa - the association with many names "(LIF 30). Also more photos of Bf 109 and Fw 58.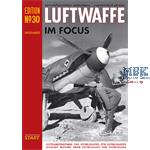 Schreiben Sie jetzt Ihre persönliche Erfahrung mit diesem Artikel und helfen Sie anderen bei deren Kaufentscheidung