Luftwaffe im Focus Nr.28
Item Number:
LIF28
Manufacturer
Luftfahrtverlag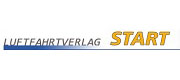 DIN A4 softcover magazine

• 50 pages, 54 photos - including 4 in color, 4 color profiles, 2 colored emblems, 3 colored cards, reader forum

• Bomber: A "lookup" to the special armaments on the Ju 88 of the KG 51

• Unknown emblems: The ominous "Drag group 4"

• Background: The "X-ray Stuka" of the Luftwaffe

Investigations of the air medical service of the Luftwaffe during the dive

• Destinies: Lost in ice exploration over the Gulf of Finland

The fate of a crew of the Wekusta 1

• Machine in focus: Hptm. Hans von Hahn and his "Friedrich" with the ring camouflage

A rare camouflage paint on the commander machine of I./JG 3

• Unusual: For camouflage was every means right!

• Photos with history: New photos of the Ju 388

• Color photos: General of the fliers Ritter von Greim with a difference

• Tailings: Fw. Karl Gratz, 8./JG 52 and 11./JG 2

• Personal emblems: The much photographed Do 17 "Madrid"

• Allied fates: A victim of the attack on Berlin on April 29, 1944

• Scenery: A plane in the middle of town!

as well as photos of Do 217 of the KG 40, Bf 109, Bf 110 night fighters, seaplanes

and much more ......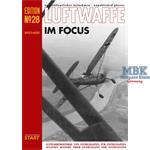 Schreiben Sie jetzt Ihre persönliche Erfahrung mit diesem Artikel und helfen Sie anderen bei deren Kaufentscheidung