Sikorsky CH-54A Tarhe, US Heavy Helicopter
Item Number:
ICM53054
Manufacturer
ICM
Scale:
1:35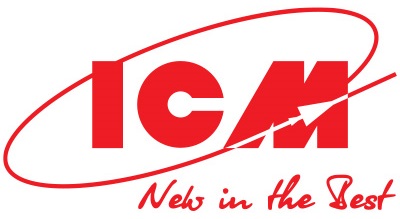 Plastic kit for a giant U.S.
Sikorsky CH-54A Tarhe
transport helicopter
100% new moulds
1:35 scale
Dimensions (built): length 78 cm / rotor diameter 63 cm
573 parts
many details such as winch, landing gear, transmission elements
two landing gear options
buildable with or without air filter
2 Vietnam War marking options
not built, not painted
Paint and glue not included
The Sikorsky CH-54A Tarhe is the military variant of the civilian Sikorsky S-64 Skycrane. It completed its maiden flight in May 1962. It is over 21 meters long, almost 5.7 meters high and has a main rotor diameter of almost 22 meters. With its two shaft turbines, each with 3,400 kW (approx. 4,623 hp), it reaches a top speed of 202 km/h and a service ceiling of 2,750 meters. The crew consists of 3 men, with the third man being the "crane operator" with a view to the rear of the winch. Loads of up to 12 tons are no problem for the Tarhe. His service in the U.S. Army ended in 1993, but machines of this type are still used today as cargo helicopters on large construction sites, oil fields, for forest work and for fire-fighting operations.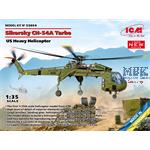 Write now your personal experience with this article and help others with their purchase decision.