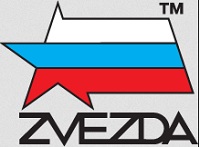 inj-plastic model kit
scale 1:100

unassembled/unpainted

T-28 Soviet heavy tank WWII

No glue required
Kit consists of 27 parts
Size 7,3 cm
2 versions possible to build (Mod.1936 and 1939)
New tooling

The T-28 is a Soviet three-turret medium tank designed and launched into production prior to World War II. These tanks took an active part in a number of local conflicts immediately before the outbreak of the Great Patriotic War and in a number of early battles against the Germans. The T-28 was adopted by the Red Army in August 1933 and was manufactured by the Kirov factory in Leningrad until 1940. The distinctive feature of the T-28 were three rotating turrets, a large one with a 76mm gun and two smaller ones with machine guns. Despite its relatively heavy weight the T-28 was a capable all-terrain vehicle. The Finnish Army captured some T-28s during the Winter War and used them until 1951.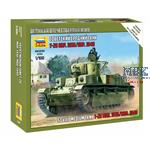 Schreiben Sie jetzt Ihre persönliche Erfahrung mit diesem Artikel und helfen Sie anderen bei deren Kaufentscheidung