LCM + M4A1 Sherman w/deep wading kit
Item Number:
7516
Manufacturer
DRAGON
Scale:
1:72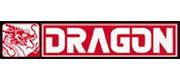 32.

50

€
Unfortunately sold out at the moment
No new delivery date known, if necessary please activate stock alert
Plastic Model Kit for a tank and a ship
- Scale 1:72
- not built/painted

LCM(3)+M4A1 Sherman w/DeepWadingKit

The massively scaled amphibious landings of D-Day occurred on 6 June 1944. The enormous seaborne invasion involved the greatest armada ever assembled, including a staggering 6,939 Allied naval vessels! This total included 4,126 specialized landing ships/landing craft. One of the most common ways of getting troops and vehicles from ship to shore was the LCM(3) landing craft, also known as a "Higgins" boat. The flat-bottomed vessel with a bow ramp was capable of carrying a single M4 Sherman tank or 60 soldiers.


Dragon's fantastic new 1/72 scale kit depicts just such a landing craft plus a highly accurate and fully detailed M4A1 tank kit. The Sherman tank has been readied for the invasion by having deep-water wading stacks added. All the components needed to create an impressive beach landing diorama are all provided in the box. Indeed, you can just about hear the tank clanking down the steel ramp of the landing craft and splashing into the surf! This comprehensive set brings D-Day to life.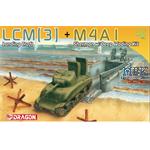 Write now your personal experience with this article and help others with their purchase decision.