M103A2 Heavy Tank
Item Number:
7523
Manufacturer
DRAGON
Scale:
1:72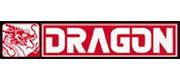 Plastic Model Kit for a tank
- Scale 1:72
- not built/painted

The 65-ton M103 Heavy Tank that served with the US Army and US Marine Corps (USMC) during the height of the Cold War from 1957-1974. Its whole design was predicated on the need to counter Soviet heavy tanks, and thus it boasted a rifled 120mm M58 cannon for long-distance engagements. This gun fired a separate-loading round, which required two loaders, thus giving five men in the crew. The armor was up to 180mm thick on the front of the turret. Some 300 T43E1 tanks were built, of which 219 were later converted to M103A1 standard, and 153 rebuilt into M103A2.
This cold-war new kit builds upon previous M103A1 but comes various new-tooled parts, engine deck, fender, traveling lock, search light and storage rack. The turret is also modified. It is extremely well engineered and the parts separation is cleverly handled by the design team. Modelers can now build another such big heavy tank in the small scale 1/72.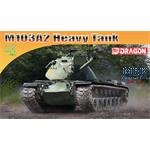 Write now your personal experience with this article and help others with their purchase decision.