GERMAN STAFF CAR TYPE 82E
Item Number:
RFM5023
Manufacturer
RYE FIELD MODEL
Scale:
1:35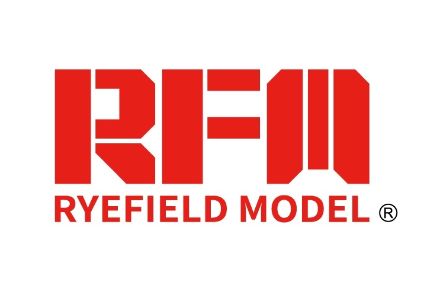 - Plastic kit in 1/35 scale
-with interior
-unpainted/unbuild


The Volkswagen Type 82E marked a milestone for the German car industry; designed by Dr. Ferdinand Porsche in Germany over the years preceding WWII. It was a low cost alternative to other luxury cars available at the time making the design accessible to the German public, a truly people´s car.

In this version from RFM, you will find exceptional detail thanks to the injection technology at 1:35 scale, you can paint this mythical Volkswagen Type 82E Staff Car with three different decorations from the early and mid-war. This release also includes parts for the special modification for the desert version.

This car was produced for both the civilian market and military use, and served in both Europe and North Africa.

The version reproduced by RFM features excellent details thanks to the advanced injection technology characteristic of this manufacturer. Three early and mid war painting schemes are included in the box for the iconic Volkswagen Type 82E staff car. The model also includes additional pieces to make the desert version.

Product features:
- Can be made DAK with balloon type wheels version or standard version.
- Includes 3 types of painting.
- Includes the details of the engine and luggage compartment.
- Includes 2 types of wheels as well 5 pcs highly details the rubber tires.
- The door of the car and hatch cover can be opened.
- 5 sprues, 98 parts and 3 PE parts.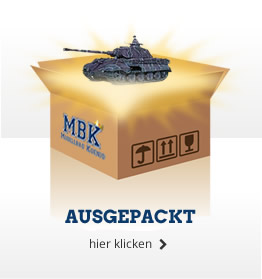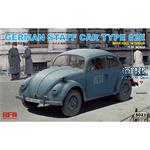 Schreiben Sie jetzt Ihre persönliche Erfahrung mit diesem Artikel und helfen Sie anderen bei deren Kaufentscheidung