3Ro Italian Truck - 90/53 Ammunition Carrier
Item Number:
IBG35064
Manufacturer
IBG-Modellbau
Scale:
1:35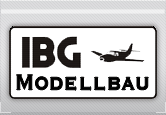 Plastic model kit for building a
Lancia 3Ro Italian Truck - 90/53 Ammunition Carrier
1:35 scale
highly detailed chassis
many photo-etched parts, including all the steel cables found in the chassis
doors can be built open or closed
detailed engine and hood possible to be built open or closed
detailed, one part, plastic wheel tread created using multiple slide molding technology
ammunition boxes can be built open or closed
lot of 90mm ammunition included
not built/not painted
Paint and glue not included
This kit can be ideally combined with:
IBG35063 Italian Autocannone 3Ro with 90/53 90mm AA gun
You can get more kits from IBG-Modellbau's Lancia 3Ro series here*1: *1 if in stock
3Ro Italian truck was a 5-cylinder diesel engine vehicle from the Ro line of trucks (Ro – 2-cylinder and Ro-Ro – 3-cylinder). Both Civilian and military versions were produced between 1938 and 1947. It was the main heavy truck of Royal Italian Army during the World War II, serving in Balkans, North Africa and Eastern Front. Around 9500 military vehicles were produced in many variants: general service cargo, troop transport, tank transporter, horse transporter, petrol tank, and more. Some of the trucks were fitted with 100mm 100/17 howitzer or 90mm 90/53 anti-aircraft gun and became self propelled artillery platforms. Large number of the trucks were taken by German Wehrmacht after the Italian armistice of September 8, 1943. Several captured vehicles also served in Allied army, in the heavy section of LRDG forces.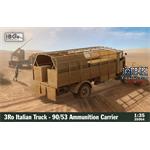 Write now your personal experience with this article and help others with their purchase decision.