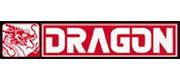 Review von http://www.panzer-modell.de
Im Bausatz enthalten sind über 800 Teile an knapp 18 mehr oder weniger großen Spritzlingen. Dazu gibt es natürlich die passenden Ketten als Magic Tracks, also die vorgeschnittenen Einzelketten, Fotoätzteile, Klarsichtteile und einen kleinen Decalbogen.
Wie von Dragon gewohnt bedient man sich auch hier an vielen Teilen der \"Slide Mould\" Technologie und die Detailierung und Ausformung der Teile ist sehr gut. Gerade an den Lauf- und Stützrollen wird dies wieder besonders deutlich, wo die Herstellerbeschriftungen fein und so eben erhaben aufgeprägt sind, dass es eine helle Freude ist.
Überhaupt ist das besondere Fahrwerk dieses Geschützwagens III/IV exzellent dargestellt. Dragon hat sich am Prototypen, der in Aberdeen ausgestellt ist orientiert und die beiden unterschiedlichen Treibräder dem Bausatz beigelegt. Auch die besondere Oberwanne mit dem geänderten Motordeck und Frontbereich ist auch gut dargestellt.
Das besondere an diesem Fahrzeug ist die 10,5cm leFH im offenen Drehturm, der durch einen besonderen Mechanismus nach hinten absetzbar und auf extra mitgeführten Rädern transportierbar war.
Der Turm mit Kanone ist sehr gut gemacht mit feinen Details, Turminneneinrichtung, usw. Auch die Speichenräder, die am Heck transportiert wurden sehen sehr gefällig und gut gemacht aus. Das Rohr der Feldhaubitze ist aus Plastik und mehrteilig ausgeführt - auch hier ergibt sich ein gutes und detailiertes Bild.
Was allerdings etwas seltsam ist, ist die Funktion des Absetzmechanismus\' und die Tatsache, dass wenn man den Turm abgesetzt darstellt man in eine nahezu leere wanne blickt. Dies ist etwas unverständlich, da die Wannenöffnung für den Turm sehr groß ist und man ausser der Bodenplatte, Motorraumtrennwand und Munitionslagerung nichts weiter enthalten ist. Für eine darstellung mit dem Turm auf der Wanne reicht dieses sicher aus - sonst aber nicht wirklich.

Die Bauanleitung ist mit 22 Bauschritten gut und klar gegliedert und mit sauberen und nicht überladenen Zeichnungen versehen Die Teilezuordnung sieht durchweg klar und verständlich aus. Da nur 3 Prototypen gebaut wurden, fällt die Auswahl an Markierungen eher knapp aus, nämlich nur die eines sandgelben Fahrzeugs mit Balkenkreuzen:

Schön, dass man nun nach all den Jahren auch mal etwas ausgefallenere Modelle in sehr guter Spritzguss Qualität erhält. Die kleinen Unzulänglichkeiten mit dem mageren Innenraum sind verschmerzbar, zumal sicher bald die ersten Zurüstsets erscheinen werden.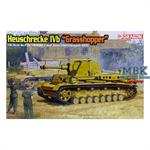 Write now your personal experience with this article and help others with their purchase decision.