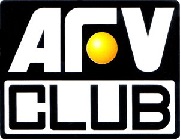 The Combat Vehicle Reconnaissance (Tracked), abbreviated CVR(T) is a family of armored combat vehicles developed in the 1960s and used by the British Army and other armies around the world.
They are small, highly mobile, air transportable armored vehicles.
The Scorpion is armed with the 76mm L23A1 low velocity cannon capable of firing high explosive, HESH, smoke and canister shells.
The coaxial GPMG and smoke grenade launchers form the secondary armament.
The vehicle has an ammunition capacity of 42 rounds of 76mm, and 3000 rounds of 7.62mm.
plastic model kit
with turned metal gun barrel
photo-etched parts
vinyl chains
Decals for the British Army, Spain and Belgium
1:35 scale
unbuilt / unpainted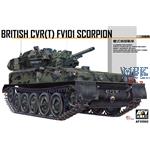 Write now your personal experience with this article and help others with their purchase decision.