Soviet Main Battle Tank T-62
Item Number:
ZV3622
Manufacturer
ZVEZDA
Scale:
1:35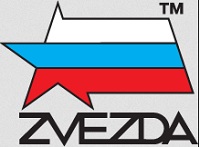 Plastic model kit to build a Russian MBT T-62
- segment chains
- 1:35 scale
- not built / painted

- New shape
- 344 parts
- 26.7 cm length

The Soviet T-62 main battle tank is the world's first series tank with a smoothbore cannon and the mass of a medium tank with high armor. The tank, which became the development of the T-55 model, received a 115-mm U-5TS cannon. In the period from 1962 to 1975, more than 20,000 units were produced in the USSR. The T-62 tank took part in almost all local conflicts from 1968 to 2017, which made it world famous. In the DPRK, production of a licensed copy of the T-62 continued until 1989, and the vehicle is still in service in some countries including Algeria, Egypt, Cuba and Syria.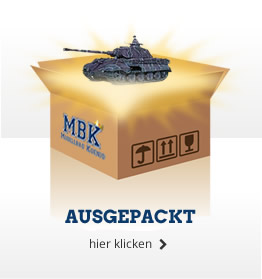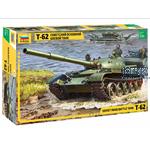 Schreiben Sie jetzt Ihre persönliche Erfahrung mit diesem Artikel und helfen Sie anderen bei deren Kaufentscheidung