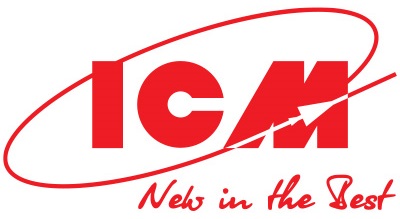 Plastic model kit of a classic US car
Ford T model "Touring"
from the 1910s, here in the 1911 version with
driver/passenger
Set consisting of:
Ford T Model 1911 "Touring" (also available separately under ICM24002)
American Motorists (1910s) (also available separately as ICM24013)
1:24 scale
Dimensions LxH (built): 142 x 87 mm
116 + 25 parts
2 figures
unbuilt/unpainted
Paint and glue not included
One of the most numerous and famous cars in world history was the Model T produced by Ford Motor Company. It became the first mass-produced car that was affordable for the middle class. The first Model T was built on September 27, 1908. It had a four-cylinder engine with 22.5 hp. Mass production started at the Highland Park Ford Plant, Michigan in early 1914.
From 1908 to 1927 15,007,003 cars were produced.
Model T cars were produced in a variety of types, and some 1911 cars in particular had open-topped five-seat Touring bodies.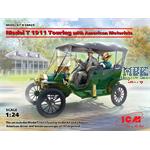 Write now your personal experience with this article and help others with their purchase decision.