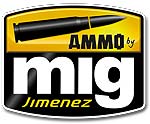 The easiest way to organize paints and brushes in your workbench for the specific requirements of each project. Workbench Organizer includes 12 holes for brushes, 21 spaces for 17 mL acrylic jars (25 mm width) and 17 holes for 35 and 60 mL jars (35 mm width). Dimensions: 14.5 cm (depth) x 9.5 cm (tall) x 40 cm (high)
Easy to assemble in just few second. Lacqued in white color.
The easiest way to organize paints your workbench.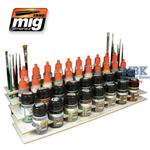 Write now your personal experience with this article and help others with their purchase decision.