A10 Warthog AMMO Face Mask
Item Number:
AMIG8065
Manufacturer
Ammo of MIG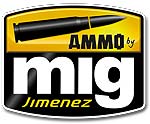 Reusable hygienic protective mask FACE MASK SUITABLE FOR ADULTS 28cm.

Lab certified filtration efficiency AEROSOLS > 95%

Lab certified filtration efficiency PARTICULATE > 94%

External layer: 86 g waterproof & antibacterial, 100 % polyester. Inner layer: 135gr Comfort Line Plus 100 % polyester Reusable: can be washed in a washing machine at 60 oC (140 oF). Maintains properties up to 20 washings.

WARNING: This mask is not a medical device (SP) according to Directive 93/42/EEC and Regulation (EU) 2017/745, nor is it Personal Protective Equipment as defined by EU Regulation (EU) 2016/425.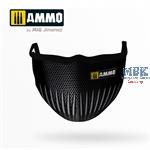 Schreiben Sie jetzt Ihre persönliche Erfahrung mit diesem Artikel und helfen Sie anderen bei deren Kaufentscheidung