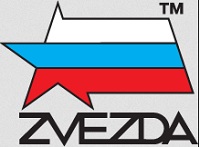 Plastikbausatz
Maßstab 1:200
474 Teile
Länge: 57,5cm

ungebaut/unbemalt
Farbe und Kleber nicht enthalten

The sail training ship Kruzenshtern is a four-masted barque, named after the famous Russian admiral and explorer Ivan Fyodorovich Krusenstern. Nowadays the barque Kruzenshtern belongs to the "Baltic Fishing Fleet State Academy" of Russia and is used for training purposes.
However, the history of this vessel goes back to 1926, when, according to the old tradition, the daughter of one of the ship-owners –
Eric F. Laeisz, gave her the name "Padua". No one could assume what a long and nice destiny is intended to a new sailing vessel. It has entered into ten of the largest sailing vessels of the world and made numerous transoceanic and round-the-world expeditions.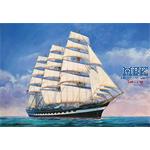 Write now your personal experience with this article and help others with their purchase decision.