Russian Destroyer Taszkient 1942 1:700
Item Number:
TRU06747
Manufacturer
TRUMPETER
Scale:
1:700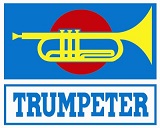 21.

80

€
Appears soon
We expect to arrive at middle / end of August 2023
Expected to be released middle / end of August 2023
Plastic model kit for building the Soviet destroyer
Taszkient 1942
Scale 1:700
Dimensions LxW (built): 199.6 x 19.6 mm
110+ parts
hull manufactured using the Slide Mold process
Deck wood finely reproduced
Photo-etched parts and engraved nameplate included
not built/not painted
Paint and glue not included
Taszkient lead destroyer on January 11, 1935 start of construction in Italy, November 28, 1937 launch, October 22, 1939 the Soviet Union to receive service. Taszkient design avant-garde at the time was an exception, it is one of the few speed can exceed 40 knots large ships during World War II, after the 1942 reform, even up to the light cruiser firepower level.
During World War II, as her main task is to transport people and goods to ship. In Sevastopol transport supplies to Soviet ships, the "Taszkient" was quite legendary, even the Germans know its name, it is surrounded by the Soviets before and after the delivery of supplies to dozens of times, during the German air force was air strikes more than 90 times, the Germans dropped bombs on it to a total of more than 400, a torpedo 10, but it only suffered a proximity bomb.
After the withdrawal of Taszkient Novorossiysk naval base, during an air raid on July 2 in the boat was completely destroyed in the stage, salvaged in 1944, because there was no repair value demolished in 1945.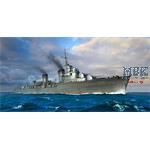 Write now your personal experience with this article and help others with their purchase decision.