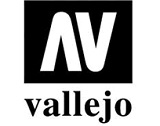 4.

95

€
Base Price: 1 Liter = 123.

75

€
3 Pieces available
Shipping 1 - 2 days
Die sechs neuen Engine-Effects dienen der Darstellung von Treibstoffflecken, verschüttetem Öl – beispielsweise als Tröpfchenspur auf Fahrzeugoberflächen oder im Straßenstaub. Weitere Engine-Effects-Produkte imitieren Spuren, die Ölfässer auf Ladeflächen hinterlassen haben, oder den Schmutz, der sich im Motorraum oder darum ansammelt. Schließlich hat ein Fahrzeug sehr viele bewegliche Teile wie Räder, Achsen, Gelenke und Ketten, die alle als mechanische Teile in Bewegung gut geschmiert werden wollen, wenn sie einwandfrei funktionieren sollen. Jetzt können Sie als Modellbauer das auch am Modell nachempfinden.

Diese Flache enthält 40ml Petrol Spills Engine Effect.



English:
Reproduces the blue-black shade of great intensity observed in heavy oils and lubricants, on barrels in a truck bed and the round marks left by barrels on the ground, and left by the fl ame throwers and combat vehicles.
Bottle has 40ml.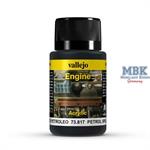 Write now your personal experience with this article and help others with their purchase decision.