MA71420 No 17 Earth Yellow
Item Number:
MA71420
Manufacturer
Vallejo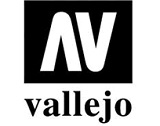 2.

75

€
Base Price: 1 Liter = 161.

76

€
More than 5 Pieces available
Shipping 1 - 2 days
The Vallejo Model Air colors of acrylic paints are specially developed for the airbrush technique. The paint contains a new acrylic resin with properties that were not possible in acrylic water-based paints until now. The excellent resistance, hardness and covering power of Model Air is superior to any existing water-soluble airbrush Acrylcolor.
Content 17ml
Great Tips for processing and application can be found at http://www.acrylicosvallejo.com/
The color that is seen in the picture is not necessarily very meaningful. Better determined by the product name.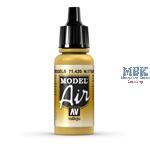 Write now your personal experience with this article and help others with their purchase decision.