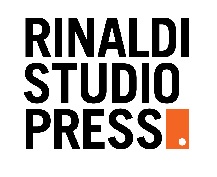 34.

50

€
Unfortunately sold out at the moment
No new delivery date known, if necessary please activate stock alert
Revised 3rd edition
TANKART Volume 1, A Comprehensive Guide to Painting & Weathering WWII German Armor

There are a great many very good "how-to" books in today's world of Scale Modeling, but none has covered the "why's" as well as the "how-to's"… a more rounded, artistic approach… until now. In TANKART, I focus on taking real-life observations of weathering effects, dissect and visualize how they occurred, and problem solve the best technique to replicate them in our world, the world of Scale Modeling. In this first volume, focusing on the popular subject of WWII German Armor, I will dive deep into my thoughts about why I do what I do, and the subtleties that give it life. Combined with my education in design, my never ending passion for learning and teaching, and my love of photography, I have strived to produced a book which focuses on the importance of telling the story of each vehicle; it's travels through urban landscapes, harsh deserts, or down muddy roads; it's battle scars and service life wear and tear. In short, telling the story of the vehicle from the time that it has left the factory, engaged the enemy, moved across the landscape, moved to a different theatre, survived to fight another day, and in some cases, ceased to function. To bring these thought processes to life requires a spectrum of techniques which are covered in great detail; from the Hairspray Technique to Oil Paint Rendering; techniques which can be combined in an endless amount of combinations to tell the story of your model, to make each model as unique as it's real-life counterpart. This book begins a series which will define my modeling and hopefully reach the many hobbyists searching for new ideas and inspiration to forever improve and achieve upon with their own work.

8.5" x 9.5" (216mm x 241mm) 64 pages added, new total of 288 pages. 8 Models featured (2 new ones added), expanded and updated Technique Chapters -- Hair Spray Technique, Oil Paint Rendering, and newly added Technique Proficiency. Expanded and revised guest author chapter from Lester Plaskitt. The Tiger I has moved to the cover, and the layouts are all streamlined and updated inside. The new book has also been edited for content, and updated painting and weathering concepts.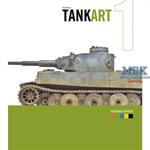 Write now your personal experience with this article and help others with their purchase decision.