Scale Modeling WW2 German Camouflage Uniforms
Item Number:
ScaleModelingWW2
Manufacturer
Plastic Invasion
Plastic Invasion's Scale Modeling WW2 1/35 German Camouflage
THE new standard work for figure painting in acrylic on 288 pages there is the full program for camouflage uniforms of the Wehrmacht and Waffen SS.
Each and by that I mean every step is shown here, i.e. every brush stroke, washing, dry painting etc. is shown here.
It was painted exclusively with Vallejo paints and washings.
The book is also unique because the originals can also be seen here in order to get a feeling for the color of an FG42, bread bag, helmet, ammunition etc., of course the individual painting steps are also recorded here.
The work was done here with models wearing the original equipment and uniforms, better and more authentic is not possible!
In particular, the paintwork of:
- Plane tree pattern
- Splinter camouflage pattern
- Oak Leaves Pattern
- Pea pattern
- Telo mimetic
- swamp pattern
In my opinion the best thing on the market right now!
Herr Schiller says - predicate hot sh*t!
Hardcover, full color images, step-by-step, 288 images, English language

.
Plastic Invasion's new comprehensive monograph depicts a total of six camouflage patterns used on German uniforms during the war and describes how to paint them with acrylic paints on 1:35 scale figures. The book has a very special concept.
The authors worked with real actors in all chapters.
They also used real locations and studio environments for a perfect presentation of all the camouflage patterns, equipment and weapons.
The last part of each chapter is then dedicated to painting the figure and the systematic presentation of painting techniques in step-by-step articles.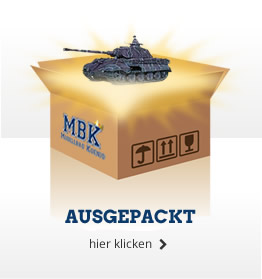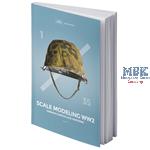 Write now your personal experience with this article and help others with their purchase decision.