Gesamtwerk Leopard 2 - DAS Buch zum Waffensystem
Item Number:
TG-LEO2Gesamt
Manufacturer
TANKOGRAD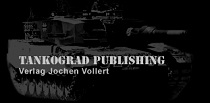 Gesamtwerk LEOPARD 2 The Full Story -
LIMITED
The Full Story of the Leopard 2 Main Battle Tank and the Leopard 2-based Combat Support Vehicles - Development, Service, All Variants - German Bundeswehr and International
The Leopard 2 is a legend. Today, due to dramatic developments on NATO's eastern flank, tanks are back in the forefront of military weapon systems for land forces. Although it has been in service for more than 43 years, the German Leopard 2 main battle tank and its associated family of vehicles remain the first choice of 20+ user nations today, underlining the vehicle's leading role among armoured formations worldwide, well ahead of other nations' designs.
With this book "Leopard 2 - The Full Story", the publisher and author would like to pay tribute to this chapter in German military vehicle history with the most comprehensive monograph on a tank family ever published! This fully up-to-date work contains all Leopard 2 main battle tank production batches and Leopard 2-based combat support vehicles of the German Bundeswehr as well as of all other armies worldwide.
Gesamtwerk LEOPARD 2
For detailed view please click on the image!
On no less than 624 pages this publication is illustrated with 1229 colour photographs and 148 graphics plus a foldout with 1/35 scale line-drawings of the newest addition to the range, the Leopard 2A7V!
Text - Language: English Text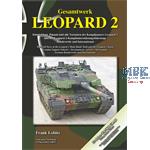 Schreiben Sie jetzt Ihre persönliche Erfahrung mit diesem Artikel und helfen Sie anderen bei deren Kaufentscheidung