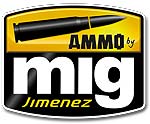 This comprehensive visual guide of the MiG-17F shows all the internal and
exterior details of the MiG-17F through a collection of detailed high-quality photographs and captions, including the engine compartment, landing
gear, cockpit, and cannons. It also includes an interesting historical introduction analysing the history, design and development of the MiG-17, and several colour profiles showing examples of the camouflage used by
many of the countries that operated this iconic aircraft.

MIG-17F / LIM-5 / SHENYANG J-5
VISUAL MODELLERS GUIDE. MULTILINGUAL ENGLISH, SPANISH, GERMAN


68 pages, high quality images, including close-ups of all the details of these vehicles.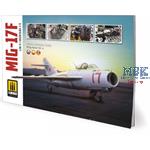 Write now your personal experience with this article and help others with their purchase decision.