Jet Aircraft 1/144
Item Number:
AMIG6147
Manufacturer
Ammo of MIG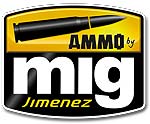 Softcover book, 164 pages in full color

Multilingual. English, Spanish

The 1/144 scale is arguably the aircraft scale that has seen the most growth in recent years, attracting a large number of followers due to the exceptional high-quality detail currently produced by manufacturers. This scale has many advantages, but its main benefit is that it allows you to model the largest subjects, which in other scales are frequently much too big to display or store at home once finished. Another great advantage is the simplicity and speed at which one can assemble and paint one of these models, which makes them highly enjoyable and addictive. In addition, the small size facilitates the creation of manageable scenes and dioramas in practical sizes.

In this book, you will discover all the keys to assemble, detail, paint, and weather any 1/144th guided by master modellers through detailed step-by-step tutorials. This fine scale of aircraft allows you to build and paint the world's largest airlift and bomber aircraft, the level of detail on smaller fighter aircraft and helicopters is outstanding. In addition, the final two chapters include detailed articles showing you the fundamental aspects of diorama construction used display your 1/144th scale aircraft in a stunning display.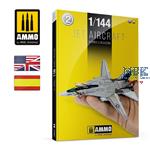 Write now your personal experience with this article and help others with their purchase decision.