AK-524 BUNDESWEHR-Die moderne Bundeswehr im Modell
Item Number:
AK-524
Manufacturer
AK Interactive S.L.

Bilingual (German and English). 184 pages. Semi-hard cover.
This book is entirely dedicated to Bundeswehr models and we will be able to discover different techniques to achieve hyper-realistic finishes throughout the book.
The German army has always been an icon for modelers around the world. Of course, WWII models have a huge following and have been the darling of the industry for decades, partly because the major Asian brands have covered almost all the vehicles that operated during
WWII and due to the abundance of existing historical documentation for modelers. Bundeswehr vehicles have been less popular with modelers and some variants could only be made from resin kits or by complex conversions.
Everything evolves, and in recent years (since the late 1990s) the biggest brands have devoted more and more resources to the development of scale models of various operational Bundeswehr vehicles. The interest of fans in modern tanks has also fueled this model variant, which now occupies an increasingly important place.
Content:
BOXER MRAV by WITOLD SOCHA
FUG 2.5T & VW T3 by JIASHENG WU
BANDVAGN BV 206S by ŁUKASZ ORCZYC-MUSIAŁEK
LKW GL. LEICHT WOLF by ABILIO PIÑEIRO GRAJERA
SPPZ 2 LUCHS by RICK LAWLER
LEOPARD 2A7 by ALEX CLARK
BERGEPANZER 2A2 by RICK LAWLER
SCHULPANZER LEOPARD 1 by KRISTOF PULINCKX
WIESEL 1A1 TOW by KRISTOF PULINCKX
LGS FENNEK by SVEN YOUNG
BRÜCKENLEGEPANZER M48A2 by KREANGKRAI PAOJINDA
FLAKPANZER GEPARD A2 by JAFFE LAM
LEOPARD 2A5 by KREANGKRAI PAOJINDA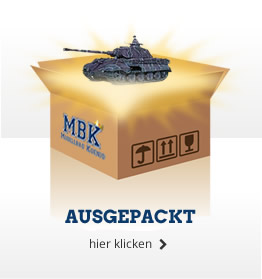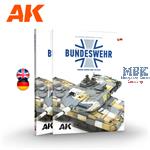 Write now your personal experience with this article and help others with their purchase decision.