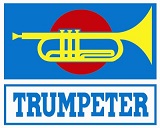 Plastikmodellbausatz zum Bau eines Flugzeugs
- Maßstab 1:72
- nicht gebaut/bemalt
Farbe und Klebstoff nicht enthalten

The Mikoyan MiG-29 Fulcrum tactical fighter was designed as the Soviet response to the new generation of fighters from Western countries. The program started in the early 1970s with the first flight on 6th October 1977.
The Mig-29A (Izdeliye 9.12) can be armed with many kinds of weapons including the R-27R semi-active radar homing AAM, the R-27R, R-73, R-60 IR homing AAMs, the internal cannon and a series of bombs or rockets. Besides the weapons, the Mig-29 can carry a 1520-litre centreline drop tank for long-range operations and ferry flights.

In September 1988 two Mig-29s (including one MiG-29A) made their debut in the West at the Farnborough International Airshow in U.K.The downgraded A version of the Mig-29 (Izdeliye/Product 9.12, NATO code name Fulcrum-A), has been exported to many countries such as Bulgaria, Czechoslovakia, East Germany, Hungary etc.

Item No 01674
Item Name MIG-29A Fulcrum (Izdeliye 9.12)
Bar Code 9580208016740
Scale 1:72
Item Type Static Kit
Model Brief Length: 237.8mm Wingspan: 159mm
Total Parts 140+
Metal Parts n/a
Photo Etched Parts n/a
Film Parts n/a
Resin Parts n/a
Total Sprues 8 sprues , upper fuselage and lower fuselage

More Features The kit consists of over 140 parts , includes 6 clear parts
- fuselage&wing with finely engraved panel lines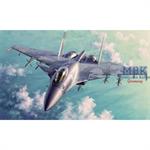 Write now your personal experience with this article and help others with their purchase decision.