95.

00

€
Unfortunately sold out at the moment
No new delivery date known, if necessary please activate stock alert
Highly detailed plastic Model kit with PE parts to build a plane
Scale 1:32
not built/painted

The revolutionary Junkers D.1 all metal monoplane fighter entered service just before the end of the First World War. The speed and climb performance were excellent and, although the revolutionary design was viewed with suspicion by many pilots more accustomed to traditional biplanes (a suspicion not really overcome well into the 1930s), it was very well regarded by the Marine-Feld-Jasta pilots who flew it. How much action the Junkers D.1 saw before the Armistice is hotly debated but they were used to great effect by Kampfgeschwader Sachsenberg FA 416 in the post war fighting between German Freikorps and Bolshevik (and other) forces in the Baltic during 1919.


-No interplane struts and (almost) no rigging makes this model the perfect introduction to First World War aircraft modelling.
-124 high quality injection moulded plastic parts.
-11 photo-etched metal detail parts.
-Corrugated Duralumin surface details, panels, hatches and rivets authentically reproduced.
-Optional Daimler-Mercedes 180hp D.IIIa or 200hp D.IIIau Daimler-Mercedes D.IIIaü engines.
-Optional fuselage spine corrugation variations, foot steps and propellers.
-Special "wings removed" diorama display option.
-24 page fully illustrated instruction manual.
-High quality Cartograf decals including markings for 5 colour schemes;
A - Junkers D.1 5185/18, Aldlershof, October 1918
B - Junkers D.1 5185/18 "Bänder", Hombeek, Marine-Feld-Jagdgechwader, November 1918
C - Junkers D.1 5184/18? "Weisser Schwanz", Hombeek, Marine-Feld-Jagdgechwader, November 1918
D - Junkers D.1 5188/18? "11", October 1918
E - Junkers D.1, Gotthard Sachsenberg (31 victories), Theodore Osterkamp (38 victories) & Josef Jacobs (48 victories), FA 416, September-October 1919.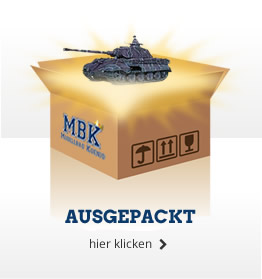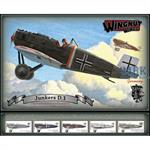 Write now your personal experience with this article and help others with their purchase decision.