Lockheed Martin F-35B Lightning II (1:48)
Item Number:
61125
Manufacturer
TAMIYA
Scale:
1:48

Developed as part of the Joint Strike Fighter (JSF) programme, the F-35 integrates several functions into its design and there are three types: the F-35A (CTOL), the F-35B ( STOVL) short take-off and vertical take-off (STOVL) and the F-35C Carrier Takeoff and Landing (CV).
The F-35B was developed as the successor to the AV-8B Harrier II.
It can perform both supersonic flight and STOVL due to its three-part engine duct nozzle and lift fan.
Following the F-35A, the F-35B entered service in 2015.
The first deployment of the F-35B took place in September 2018, when a U.S. Marine Corps VMFA-211 "Wake Island Avengers" aircraft flew a mission in Afghanistan.
Not only the US and the UK deploy the F-35B, but also Italy.
The Japan Air Self-Defence Force is also planning to establish a new fighter squadron with the F-35B from 2024.
Since the F-35B can operate from aircraft carriers as well as from airfields with short runways, many countries are considering its deployment.
Plastic model kit
the unique shape and the characteristic Stealth stealth design has been exactly reproduced
The model can be built in three different ways:
Parked
Short take-off
Vertical landing
Realistic Radar absorbed material (RAM)
The model can be built in 3 different weapon configurations: Stealth Mode, Air-to-Air Mode and Beast Mode.
Weapon bay incl. ducts, landing gear bays, cockpit, nozzle, Martin-Baker US16E ejection seat (multi-piece), ladder, Y-shaped air intakes, 5-piece engine nozzle, RCS radar, etc.
Weapon bays can be built open or closed
Includes a seated pilot figure with Helmet-Mounted Display (HMD)
Various weapons: AIM-9X Sidewinder, AIM-120C AMRAAM, GBU-12 Paveway II, GBU-31 JDAM.
Transparent parts for sensor windows
The model can be built in nine different identifications:
U.S. Marine Corps, Royal Air Force, Italian Air Force / Navy.
Scale 1:48
unbuilt / unpainted
Paint and glue not included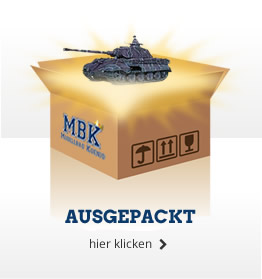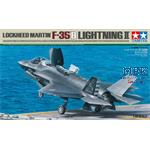 Write now your personal experience with this article and help others with their purchase decision.