StuG IV Early Production - Armor Pro Series
Item Number:
7235
Manufacturer
DRAGON
Scale:
1:72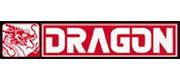 19.

95

€
Unfortunately sold out at the moment
No new delivery date known, if necessary please activate stock alert
Features:
This high quality 1/72 representation of the StuG IV is another great addition to Dragon\'s plastic line.

NEW TOOLING:
- newly-tooled spare road wheel rack
- newly-tooled side skirts are stunningly thin for scale thickness
- new tooling for side skirt brackets
DETAILS:
- features the early production gun mantlet
- correct early production hatch
- includes the correct MG mount with shield
- slide-molded one-piece return rollers are authentically made and convenient to assemble
- slide-molded dual road wheels are perfectly molded in one piece
- road wheel hubs are separate pieces, allowing the highest level of detail
- accurately reprodued one-piece track links in Dragon Styrene
DECALS/Photo-etched:
- photo-etched parts for sideskirts and their brackets
- decals by Cartograf

About the StuG IV:
Sturmgeschütz is a German word for \"assault gun\", abbreviated StuG. They were widely as fire support to infantry, panzer and panzergrenadier units. The vehicle was essentially a tank chassis with a gun, usually a long-barreled 75mm, mounted on it. Due to it not having the gun mounted in a turret, it afforded the crew more space but limited the traverse of the gun, requiring the whole vehicle to turn to aim at a target most of the time. Throughout World War II, especially later in the war, Germany produced more assault guns than tanks, because they were cheaper and quicker to produce due to the lack of a need to put in a revolving turret and the complex machinery, and were almost as effective as tanks. They also provided a use for obsolete tank chassis, most assault guns being mounted on Panzer III and Panzer IV chassis, producing the StuG III and StuG IV, respectively.

The StuG IV is a slightly modified Sturmgeschütz III superstructure mounted on a Panzer IV chassis. Around 1100 were built starting in 1943. The StuG IV was known as a very effective tank killers, especially on the Eastern Front.

Dragon Technology:
Dragon Styrene (DS):
As part of Dragon\'s commitment to using cutting edge technology, we are proud to introduce Dragon Styrene (DS). This is a new type of styrene that was formulated by our research and development team to achieve better moulding results.

Dragon Slide Mold Technology:
Beginning with computer aided design right through to molding, the whole slide mold process is computerized. It allows us to create large pieces without the need to create them as separate parts. The result is a perfectly accurate scale replica of the original without multiple seams (and major finishing work for modellers).
By utilizing this technology, we can manufacture parts that are more detailed and complex. 3-D shapes, hollow tubes and barrels, one-piece muzzle brakes are now a reality! This results in convenience and ease for you, with parts that are accurately aligned and shaped.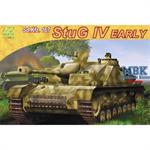 Schreiben Sie jetzt Ihre persönliche Erfahrung mit diesem Artikel und helfen Sie anderen bei deren Kaufentscheidung