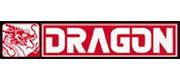 24.

95

€
Unfortunately sold out at the moment
No new delivery date known, if necessary please activate stock alert
Plastic Model Kit for a Panther

- Scale 1:72
- not built/painted


While it's the impressive Tiger tank that usually attracts the most awe, it was the Sd.Kfz.171 Panther that in the long run was a more important tank to Germany during WWII. This 45-tonne medium tank represented a good balance of well-sloped armor protection, lethal firepower and able cross-country mobility, the design being inspired by the highly successful Russian T-34. The second main production variant of the Panther – the Ausf.A – appeared in August 1943, and its manufacture continued up till mid-1944 before being superseded by the ultimate Ausf.G. Some 2,192 Ausf.A Panthers were produced.

Dragon has previously produced 1/72 scale kits of early and late variants of the preceding Panther Ausf.D, and new to the range is this Panther Ausf.A Early-Production tank. Chronologically it follows on from the previous releases, giving modelers a new Panther variant to build. The turret is correctly suited to an Early-Production vehicle, possessing a periscope on the right side of the turret roof, plus a requisite fillet molded onto the side of the mantlet base. The upper hull is made as a single piece thanks to the clever use of slide molds. The lower hull tub has been formed the same way, thus ensuring a stable foundation for the rest of the build. All the appropriate characteristics of this Ausf.A Early-Production variant are present, and convenient DS tracks are provided too. Dragon's delightful 1/72 scale Panther A definitely receives an 'A' grade!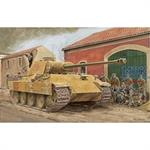 Write now your personal experience with this article and help others with their purchase decision.