M2A3 w/Interior 1/72
Item Number:
7610
Manufacturer
DRAGON
Scale:
1:72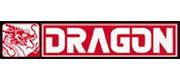 Plastic kit
Scale 1/72
not build or painted


Named after the WWII commander, General Omar Bradley, the M2 Bradley IFV originally entered US Army service in 1981. It largely came about as a response to the Soviet Union's BMP, and it was designed as both a troop carrier and tank-killer. The Bradley is able to keep pace with the M1 Abrams, and it is armed with a 25mm Bushmaster cannon, coaxial 7.62mm machine gun and a pair of TOW missile launchers. The Bradley served with distinction in the 1991 Gulf War and Operation Iraqi Freedom from 2003 onwards.


Dragon already offered a great 1/72 scale model kit of this modernized version of the Bradley. However, this new kit takes things to a whole new level as it now includes a full interior. Most of these internal parts are made by 3D printing! The 3D-printed components include the fighting compartment floor, turret basket, seats and stowage areas. All the unique features of the M2A3 are present on this fine model. The model also features convenient one-piece tracks and refined photo-etched components for the explosive reactive armor mounting frames. Modelers will be able to savor inside and out this most highly detailed 1/72 kit of a Bradley!
Write now your personal experience with this article and help others with their purchase decision.