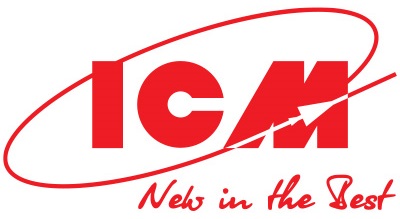 Plastic kit for a French Panhard 178 with vehicle crew
Contains:
Panhard 178 AMD-35, WWII French Armored Vehicle (also available as a single kit under ICM35373)
French Armored Vehicle Crew (also available as a single kit under ICM35615)
1:35 scale
Dimensions LxH (built): 189 x 75 mm
147 + 52 parts
4 figures (1 officer and 3 soldiers)
Ammunition and equipment included
unbuilt/unpainted
Paint and glue not included
The most numerous and famous French armored vehicle was the AMD-35. It was designed by the Panhard Company as a cavalry reconnaissance vehicle.
Its series production started in 1934. It was called the Panhard 178. These vehicles had rear engines and all-wheel drive. Her main armament was the 25 mm anti-tank gun. By 1940, 551 vehicles were produced. As part of the cavalry units of the French army, Panhard 178 took part in the fighting in the spring of 1940. Properly used, these machines could withstand German tanks and armored vehicles of all types.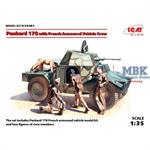 Schreiben Sie jetzt Ihre persönliche Erfahrung mit diesem Artikel und helfen Sie anderen bei deren Kaufentscheidung