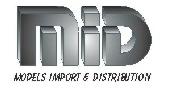 This handy tool has a little suction cup great for holding small parts while either painting or gluing them in place. This tool has a small handle that gives you a good grip while you are working on your hard to hold parts.

Instructions:
Place suction cup on end of handle. Moisten tip of suction cup and stick it to your part. Hold part in place and apply liquid glue with glue with brush.
When glue is set tip handle to one side to release cup.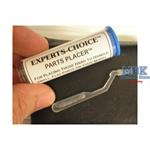 Schreiben Sie jetzt Ihre persönliche Erfahrung mit diesem Artikel und helfen Sie anderen bei deren Kaufentscheidung