Steinige Wüste Nordafrika/North Afri. Rocky Desert
Item Number:
MSC-F310
Manufacturer
Model Scene
Rocky desert - North Africa - 18 x 28 cm

Perfect diorama material from Model Scene/ Langmesser.

Suitable for all scales.

The diorama material is characterised by a realistic colouring and a near-natural habitus. The material can be cut apart, torn or used as a whole. Just as you need the material for your diorama, vignette or similar.
We recommend UHU universal glue or spray glue for fixing.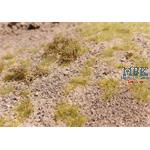 Write now your personal experience with this article and help others with their purchase decision.