Eintrittskarte Euro Model Expo 2020
Item Number:
EME20
Manufacturer
Modellbau-König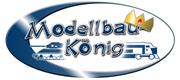 1-day pass for Euro Model Expo in Lingen/Germany.
Biggest plastic modelling event in Germany with club and trader stands on 1.500 meter tablespace.
Event happens
29 + 30. August
2020 at Emslandhallen Lingen.
Open: Saturday 10-17.30 h, Sunday 10-16.00 h
Ticket valid for ONE day. Not transferable. No return.
Attention, please note the Fair is postpone ! All Tickets are valid!
Important:
If you want to order a ticket with a delivery adress outside of Germany, you have to add another item to your order.
It is not possible to order only tickets if you enter a foreign address.
Schreiben Sie jetzt Ihre persönliche Erfahrung mit diesem Artikel und helfen Sie anderen bei deren Kaufentscheidung