U-Boat Crew returning from a cruise part 2 (3 fig)
Item Number:
CMKF72249
Manufacturer
CMK
Scale:
1:72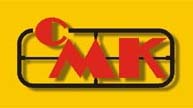 Three Resin Figures
scale: 1:72
unasembled/unpainted

U-boat U-IX – Crew returning from a cruise part. II (3 fig) 1/72 for Revell kit
These three WW II German submarine sailor figures were prepared to accompany the new Revell U-boot Typ IX. The standing sailors are unshaved due to the long voyage. One of the sailors walks down the deck, the other two stand still. Except of the separately cast heads, all figures are cast in one piece.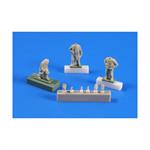 Schreiben Sie jetzt Ihre persönliche Erfahrung mit diesem Artikel und helfen Sie anderen bei deren Kaufentscheidung